Description
Couche paper
Currently, there is a lot of demand for printing with couche paper because of its convenience. Depending on the purpose of printing different products, we have the most suitable types of printing paper to ensure a satisfactory finished product at the cheapest cost.
It can be said that good paper material accounts for half of the success of creating prints. Therefore, choosing the right type of paper is very important and requires research before printing. So, what is couche paper? Please join us to find the answer!
☞Read more: Duplex paper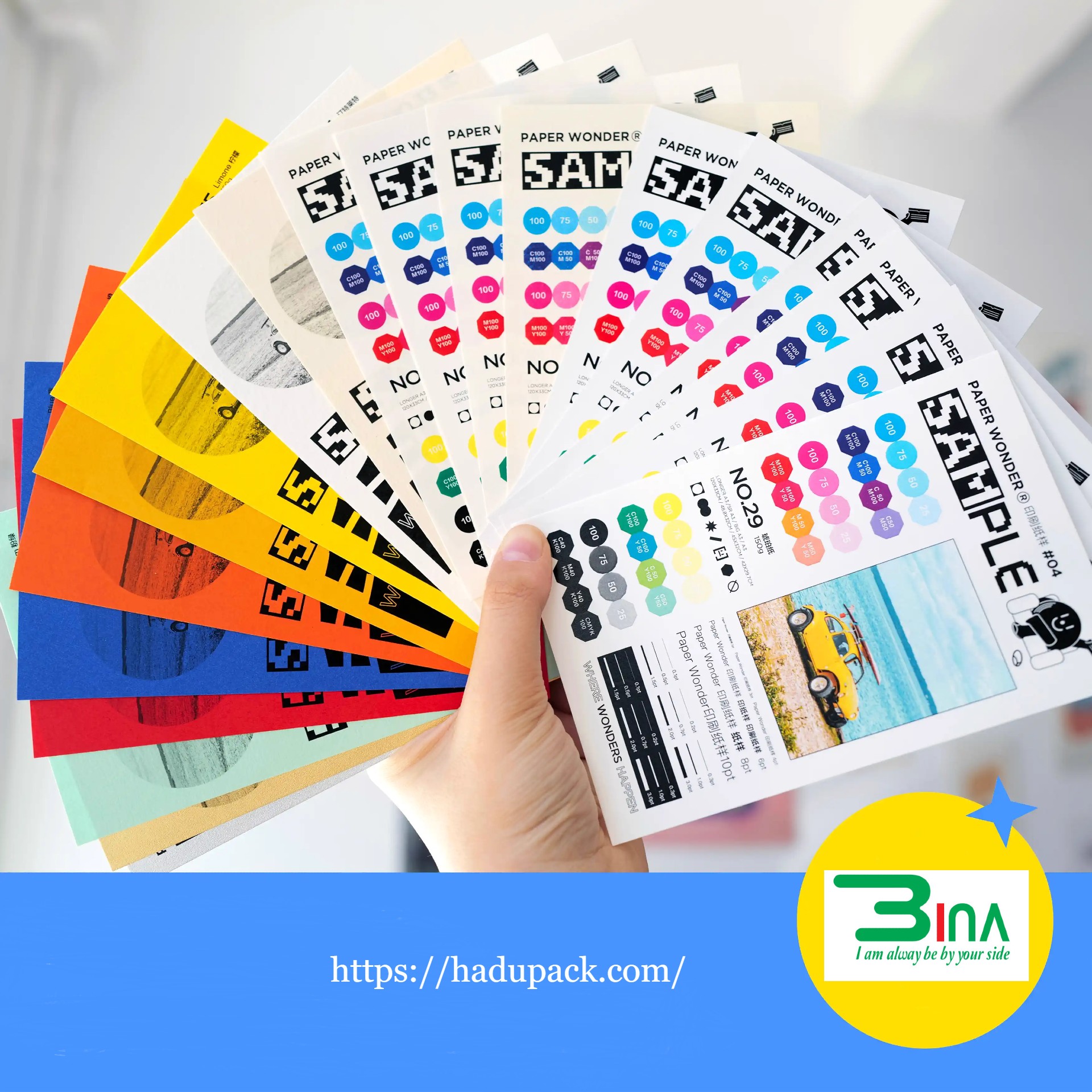 Find out what is couche paper?
Couch paper is paper or couches paper (meaning coated art paper in English), a type of paper coated with kaolin or a polymer mixture to ensure the paper is shiny and smooth, reducing ink absorption.
Consisting of ingredients: Kaolinite, calcium carbonate, Bentonite and Talc, couche paper can be used for high quality printing in the packaging and office printing industries. Plus plastic and polyethylene components, help resist moisture and last longer than conventional paper.
Because the paper has 2 smooth printing sides, absorbs ink quickly and increases the sharpness of drawings, it is very suitable for printing many images with high color and contrast.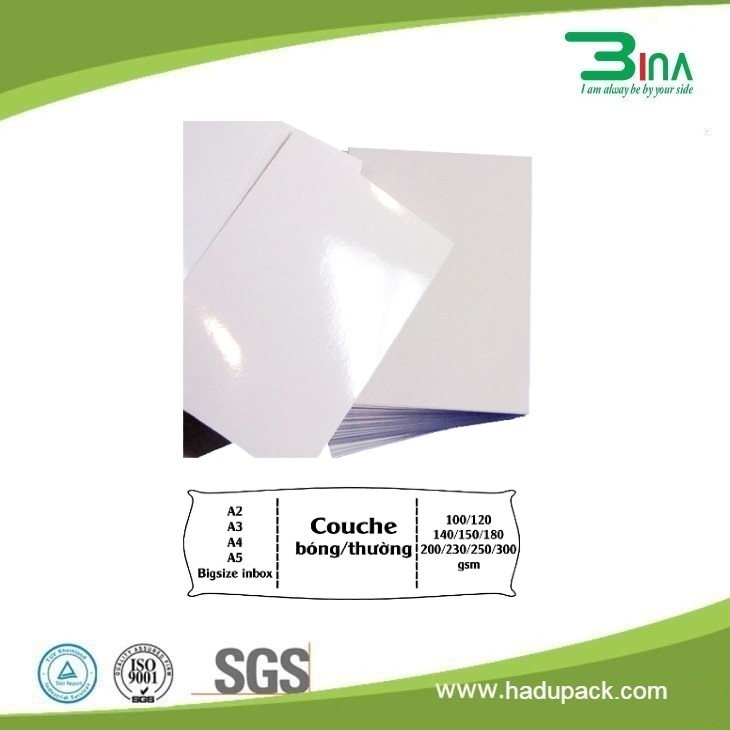 Types of couche paper commonly used today
Because it has many applications in life, couche paper is often the first choice for those who want to print promotional products. However, there are two types of commonly used couche paper to choose from:
Couche matt (or matt surface couche paper): Matte coated paper is less glossy than other types of coated paper, so magazine pages printed on this type of paper will be less eye-strain when reading because there is no glare. The matte coating also creates a smooth surface, resulting in superior colors and clearer contrast than conventional uncoated papers.
This is a paper that is easy to mark with a fingernail. A sheet of matt paper can be "polished" by rubbing the nail repeatedly over the same spot until a shiny area appears. In addition, we can also write on matt paper surface.
However, there is a special point to note: when printing on matt paper, it will take longer to dry than gloss paper. In addition, another limitation to note is that the price of this type of paper is quite expensive.
Couche Gloss (or couche paper with glossy surface): Glossy coated paper has a glossy surface so it catches light quite well. A varnish or aqueous coating is applied to help reduce scratches, and give it a super smooth surface.
Cannot write on glossy paper surface. This type of paper is popular when used for offset printers (also known as industrial printers), or can use Pigment UV ink to print.
Outstanding advantages of couche paper
Glossy, smooth surface and perfect lighting, giving great printing effects, making your product more beautiful and luxurious.

Diverse in weight, from thin weights like 160gsm, 230gsm to thicker weights like 260gsm, 300gsm,… to meet all printing needs.

Compatible with many color inkjet printers and suitable for many different types of ink so that the print comes out perfect in every detail.

Fine pulp, small paper fibers, environmentally friendly and safe for health.

High applicability for many products.
What does the weight of couche paper 150gsm, 200gsm, 300gsm mean?
Couche paper has many different types such as 100gsm, 150gsm, 200gsm, 250gsm,… Do you know what these symbols mean?
It can be simply understood as the weight of a sheet of paper with an area of 1m2. For example: 200gsm means a 1m2 sheet of paper weighs 200g, 150gsm means a 1m2 sheet of paper weighs 150g.
For customers looking for printing paper for printing posters, banners, name cards, etc., a weight of about 200gsm is both beautiful, durable and cost-effective.
Another way to call the type of gsm paper commonly used in the printing industry or too familiar is called c150, c200, c300… Depending on the purpose of use, you can choose the appropriate type of paper.
Application of couche paper
It can be said that this is the type of paper most commonly used in the printing industry for marketing activities of all companies and stores on the market. Can be used to make good name cards, great catalogs, or extremely effective flyers for offline advertising.
For couche paper that is coated on one side, we can use it to print labels, paper bags, paper boxes, etc.
For double-sided coated couche paper, we can use ivory paper to print catalogs, magazines, menus, posters, advertising flyers,…
The above article has partly introduced the popular couche paper lines commonly found in life. Hopefully through this you can understand better and be able to choose the right type of paper for your purposes and printing products, thereby ensuring efficiency and printing costs.