Plastic strapping tools:
A set of tools used to stretch and press PP plastic straps and PET plastic straps. 1 Set includes: 1 tooth, belt cutter, 1 belt retractor. Lightweight, easy to operate, suitable for all packages.
Belt size 12-16mm, 16mm -19mm

Belt thickness 0.6-1mm

Bracing method: Armband clip and iron beetle clip
☞Find out more: PET strap roll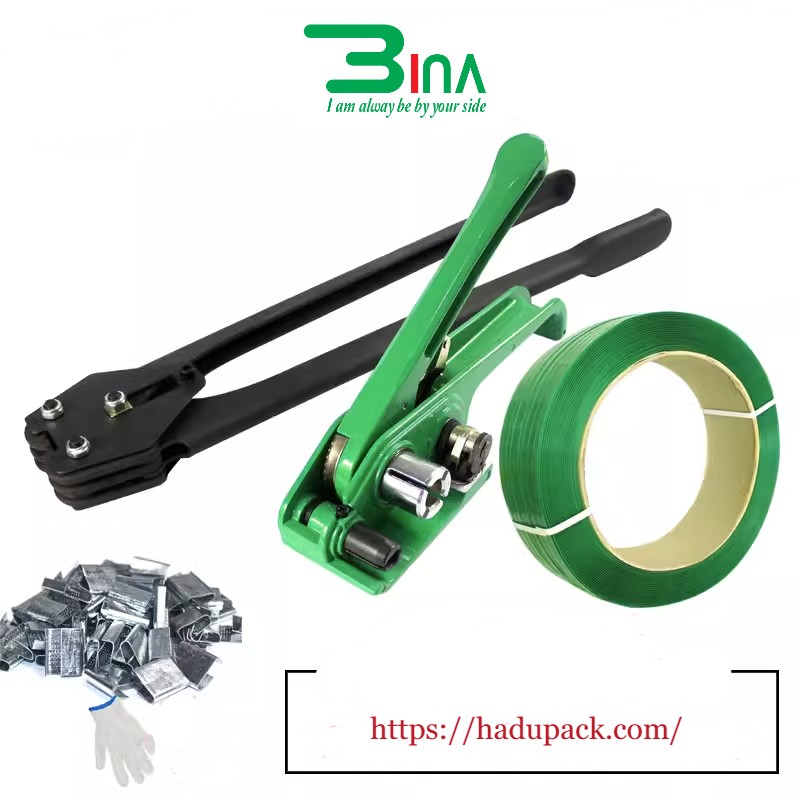 Handheld strapping machine:
Also known as a handheld strapping machine with a long handle, it is a tool with a longer handle than the regular version. This brings some special advantages when used.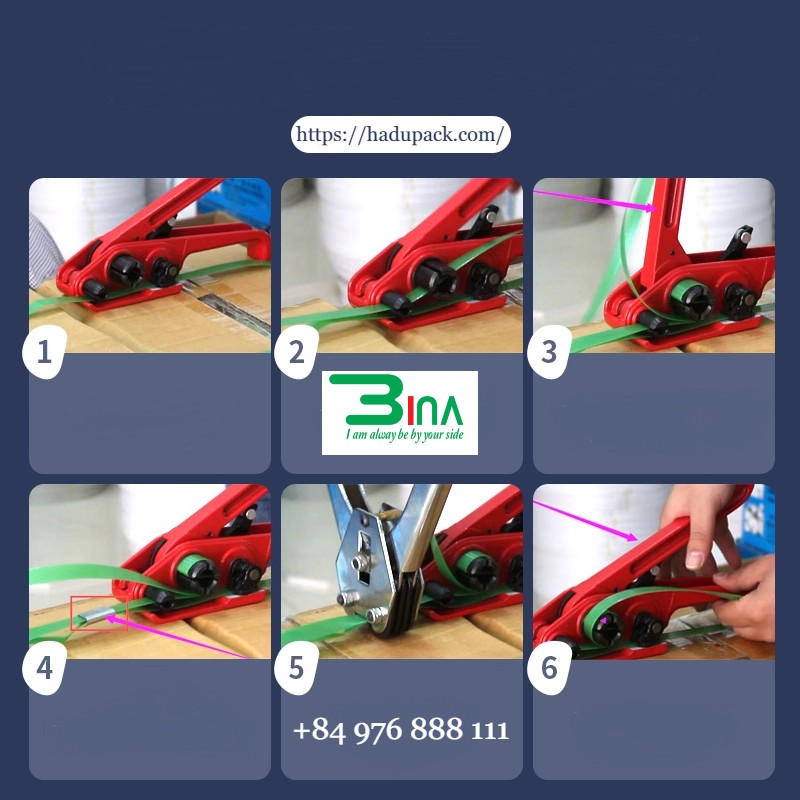 Here are some advantages of handheld strapping machines:
Saves effort: The long handle helps the user to stand upright or stand further away from the goods that need to be strapped. This helps reduce fatigue and back pain during strapping, especially when handling large and heavy packing belts.

Increased accessibility: The long handle allows the user to reach and strap easily in hard-to-reach areas or long distances. This comes in handy in situations when you need to strap cargo in places that are hard to reach or impossible to stand close to.

Safety: When you stand away from the goods and use a long handle strapping machine, you have a lower risk of injury because you are not in close contact with the tension packing straps

Increased efficiency: With the long handle, you can strap more quickly and efficiently, especially when handling a lot of packaging belts in a short time.

Diverse applications: Handheld strapping machines with long handles are often used in industries such as transportation and logistics, construction, wood processing, packaging and strapping of large goods.

Save time: Thanks to the long handle, you can strap without having to enter the packing area and often without having to adjust your working position, saving time.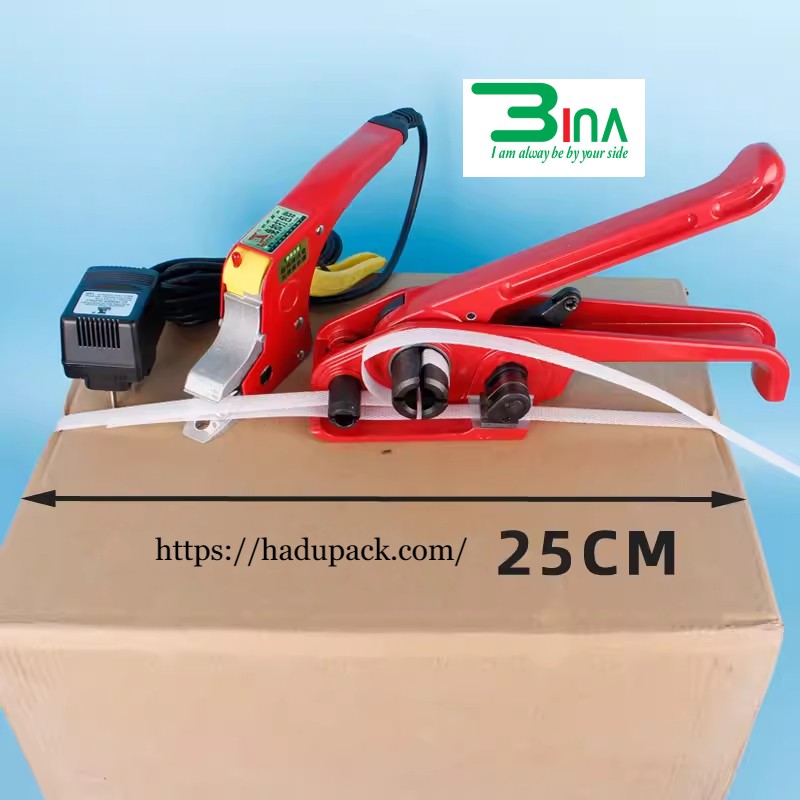 Why should you choose to buy strapping tools at Hadupack?
+ Providing a variety of strapping tools, helping buyers choose the right type of strapping tool to suit their needs.

+ Guaranteed quality and standards, proud to be a representative distributor for Japanese brands.

+ Competitive prices in the market.

+ Technical team and staff with many years of experience, enthusiastic consulting, and accurate answers to customers' questions.

+ 24/24 customer support
BiNa Vietnam International Co., Ltd. specializes in providing all kinds of belt tools suitable for the packaging needs of PP plastic straps and PET plastic straps of individuals, organizations and businesses. If you are in need of purchasing strapping tools for business or for your packaging purposes, you can refer to some of our strapping tool lines.