Description
TPE granules resin, plastic raw material
With so many plastic materials used in everyday life. What is that plastic? What are the characteristics? Safe for users or not? Those are questions that not only one person but many people still wonder about. Also belonging to thermoplastic rubber materials such as TPU and TPE, what are the characteristics of TPR/TPE plastic beads? Let's find out with Hadupack right here:
☞See more: ABS granules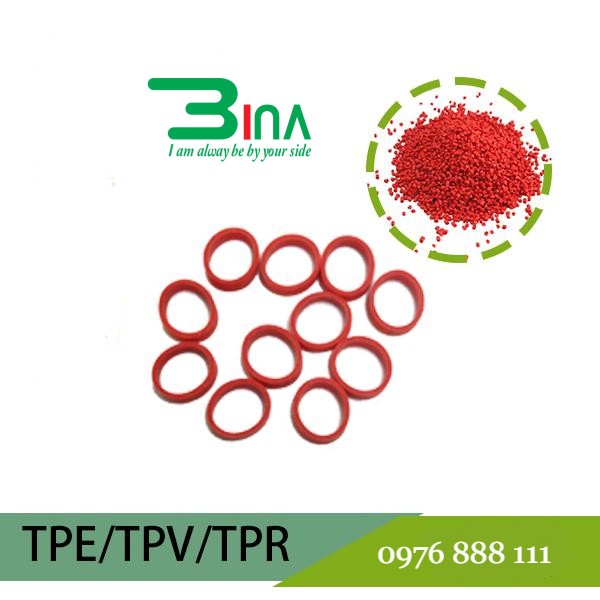 What is TPR plastic pellets?
TPR (Thermoplastic Rubber) is a plastic product belonging to the group of thermoplastic rubber granules, also known as elastic materials. This is one of four types of TPE thermoplastics that are white or transparent. Products from TPR do not need to go through the vulcanization process and can be processed directly by injection molding, extrusion or blow molding methods, etc.
The material of TPR resin is based on thermoplastic styrene butadine rubber (SBS, SEBS). In addition, there are also PP, PS plastic components, fillers, plasticizers or other additives. When mixed with different additives, TPR plastic products have different properties.
The difference between TPU and TPR plastic
With TPU being a thermoplastic, it is more about the characteristics and properties of plastic. Meanwhile, TPR is thermoplastic rubber. If you are not sure about these two types of plastic, you may be confused because they have similar parameters. Ianfa would like to present below the differences between these two types of plastic so you can clearly understand:
The hardness range of TPR is wider, ranging from 0-100A. Meanwhile, the hardness range of TPU ranges from 60-98A

TPU plastic has a transparent grain color. Meanwhile, TPR is more diverse, can be black, transparent or natural color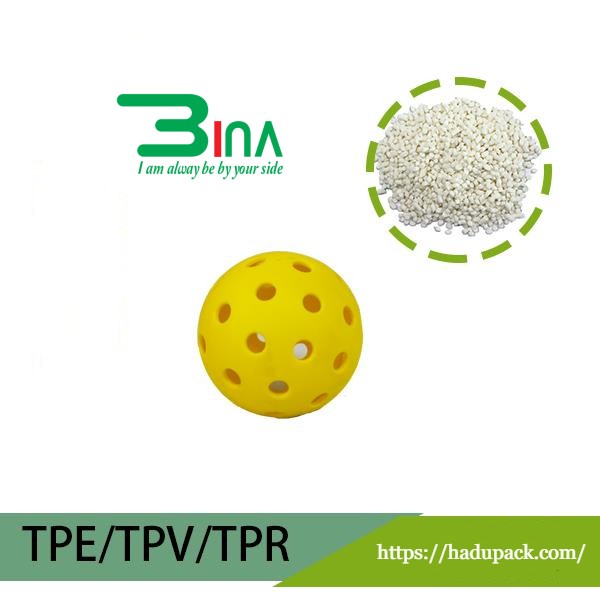 Advantages and disadvantages of TPR plastic beads
 Advantages of TPR plastic beads:
Has the extremely good elasticity of rubber: TPR is a type of plastic that you can bend or bend like rubber. Depending on the ingredients added during processing, TPR plastic can be flexible like rubber or hard like plastic. Using force causes the material to deform, but when the impact stops, the material will return to its original state. At this point, you cannot find any traces that show that you have just applied force to the material.

Good tear and abrasion resistance: Has the advantage of good tear and abrasion resistance. Only when using a hard object to mark directly on the TPR plastic product can it be identified. Therefore, products from TPR always remain intact, scratch-free and durable over time.

Withstands extreme temperatures: Not only can it withstand temperatures as low as -30 degrees Celsius, TPR can also retain its properties and shape when temperatures reach up to 140 degrees Celsius.

Safe and environmentally friendly: This is the answer that has been answered above. Does not contain toxins in the ingredients. In addition, the production process neither generates nor releases toxic substances into the environment. TPR is the ideal material for applications that require absolute safety for users.

Can be reused many times: The environment is an urgent issue today. Many plastic waste cannot be recycled, bringing burden and pressure to the environment. Not among them, TPR waste can be collected and recycled so this is an environmentally friendly material. In addition, TPR also helps save material costs. That is thanks to the ability to repeat many times and still ensure quality.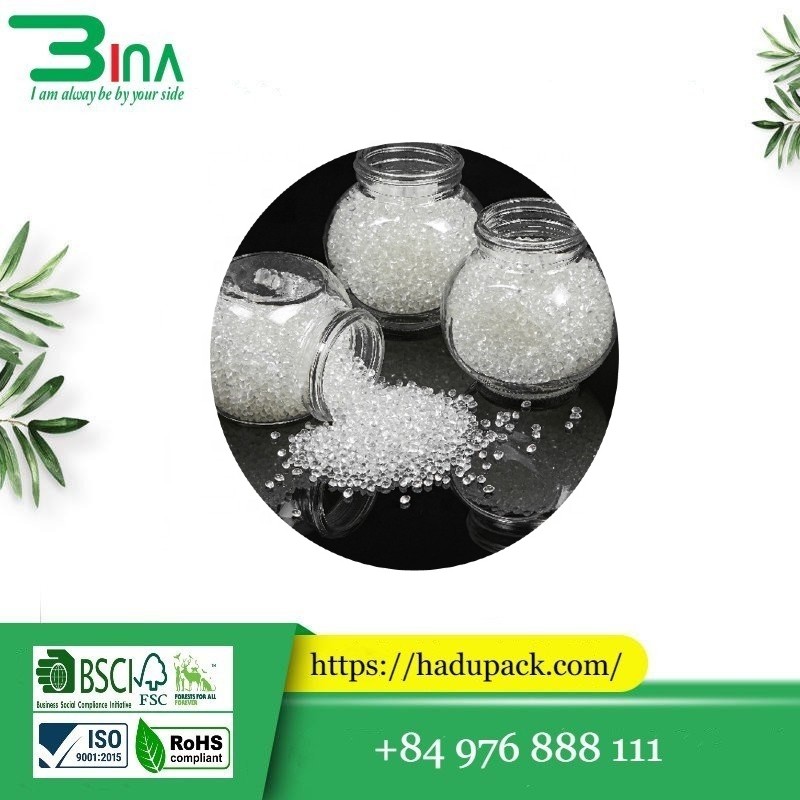 Application of TPR plastic beads
Application in the production of swivel wheels: If you pay attention, you will see that the plastic tires of the swivel wheels are made from TPR plastic material. With abrasion resistance, excellent elasticity and tear resistance, shopping carts will move more easily, smoothly and withstand better force when made from TPR plastic.

Applications in the production of handles for all kinds of utensils and tools: Handles for industrial tools and toothbrushes are applications of TPR plastic mentioned in this section. With design suitable for function, external products bring high efficiency. In addition, it has an eye-catching and more "fashionable" appearance than ever.

Application in the production of shoes, leisure sandals and sports footwear: With the advantage of being soft, resistant to abrasion and tearing. TPR plastic is an ideal material in the field of manufacturing sports and leisure shoes. Footwear products made from this material provide users with coolness as well as the ability to protect their heels.

Application in electronics manufacturing: TPR plastic is the ideal choice for manufacturing handheld electronics. With the material's anti-slip, softness, and good scratch resistance, the product brings a pleasant feeling to the user.
Where to buy TPR plastic resin products to ensure quality?
Faced with a diverse market of suppliers, buyers must be truly discerning to find reputable sources of products that meet quality standards. With over 15 years of efforts to build a strong plastic industry for Vietnam. Up to now, Hadupack has a strong position in the market with 7 branches. Along with that, we provide over 400 products and have cooperated with more than 3,000 domestic and foreign customers.
The trust and support of customers during the past time is the most accurate and objective affirmation of Hadupack's product quality. Always look for raw materials with standard quality and price. Furthermore, combined with advanced technology, constantly improving employee qualifications is Hadupack's goal.
Conclusion
What is TPR plastic? This is an elastic material, also known as thermoplastic rubber. Therefore, it also has another full name: heat-resistant TPR plastic.
What does TPR stand for? What is it an abbreviation for Thermoplastic Rubber? This is the English name of TPR plastic beads. Walking around the plastic pellet market today, you will not be able to avoid the feeling of confusion when there are hundreds of different types of plastic pellets. Each type has different characteristics, advantages and disadvantages and applications. That is why it is important to understand the uses and characteristics of each type of plastic resin. From there, it is extremely necessary to choose the type of plastic resin that suits the needs of use and production.
You can also refer to other common plastic pellet lines such as: TPE plastic, PP plastic, HDPE granules, etc. Currently, Hadupack is one of the trusted and reliable addresses, specializing in providing all kinds of plastic pellets. Specialized, good quality, with the most affordable price on the market.
With the above information, you have somewhat discovered more about TPR plastic resin products, right? If you have any questions or concerns, please contact Hadupack immediately via hotline: +84 976 888 111 for the most professional and quick advice.