Description
ANTI STATIC TAPE & ESD TAPE
Anti-static adhesive tape has the following structure: the outside is a metal-coated PET film combined with an Acrylic adhesive layer with good anti-static ability. The inner surface is an adhesive layer with a silicone adhesive that has strong adhesion and is manufactured to increase adhesion and security in different environments.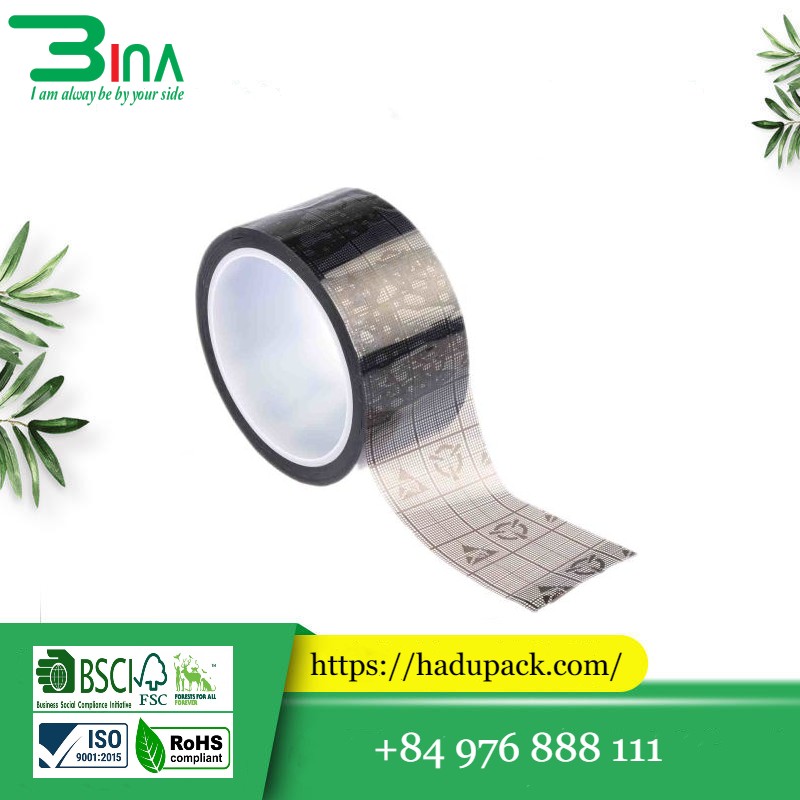 Features of anti-static adhesive tape
✓Anti-static adhesive tape can be easily adhered to different types of product surfaces.

✓Can be removed easily without contaminating the product, leaving no traces.

✓Resistant to acidic environments.

✓Used to protect electronic circuit boards from contact with hands, when soldering grooves or blowing hot steam.

✓Can withstand temperatures as high as 3000C (5000F).

✓Metallic PET film layer combined with anti-static Acrylic adhesive layer.
See more: PET FILM PLASTIC
Application of anti-static adhesive tape
►Because this is a special adhesive tape with antistatic effect, it is used in cases where antistatic is required in a number of industries such as: Electronics, refrigeration, information technology industries, …

►For bundling DIP IC . pipes

►Stick anti-static shielding bags

►EMI . Protection

►Used to pack chip trays

►Used to stick notes in clean room