Description
White tissue paper packaging
Moisture-proof paper, also known as poly paper, also known as wind paper… There are many different ways of calling and writing such as perlure paper, desiccant paper, or poluya cushion paper, etc., depending on each person. But all of them are known internationally as pelure paper….
Polyurethane paper also has many types depending on the amount of pulp used to make the paper. They have different thicknesses depending on customer needs.
See more: Paper bags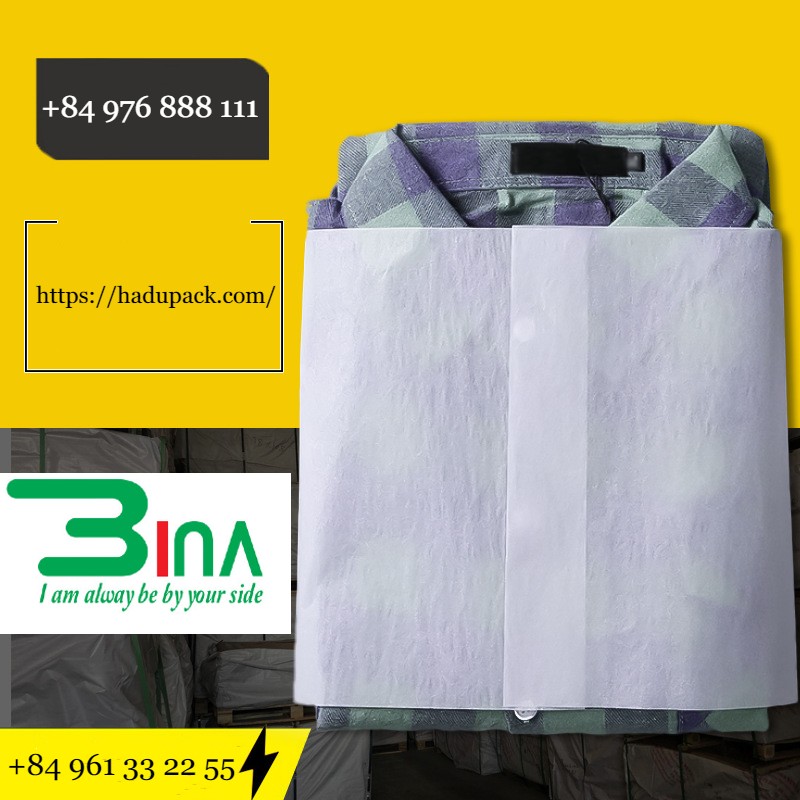 How to produce?
Paper is a thin material made of fiber from a few hundred µm to several centimeters thick, usually of vegetable origin, and networked by hydrogen bonding without a binder. Usually paper is used as thin layers but can also be used to shape large objects (papier-mâché). In principle, paper is produced from wood pulp or pulp. The most culturally important type of paper is writing paper. Besides, paper is used as packaging material, packaging and preservation such as poluya paper, moisture-proof poluya paper in the interior such as wallpaper, toilet paper or in decorative crafts…
Poluya paper or poluya moisture-proof wrapping paper is produced from pulp or recycled paper. The main component of paper is cellulose fibers. The starch, resin, and other plant components are first separated from the cellulose. After separation, the cellulose is diluted in water and pounded into fibers. When making this powder (about 95% water) on a sieve, most of the water runs off. The sieve must be shaken well, the fibers will overlap and form a sheet of paper.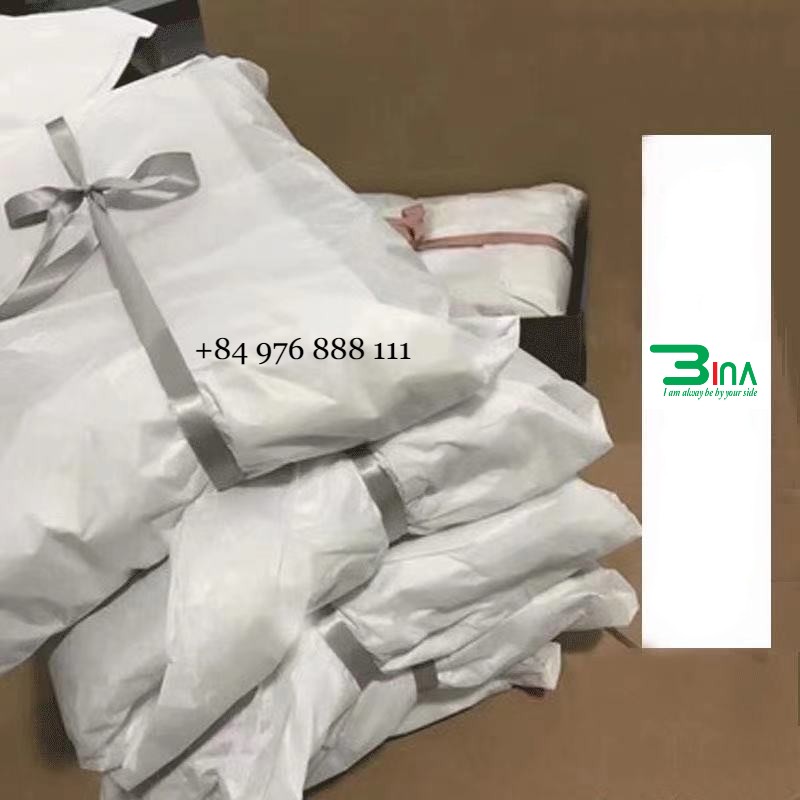 Composition, size and color.
Ingredients: Pulp, wood pulp, recycled paper

Paper size: there are common sizes such as: 79*109cm, 80*110cm, 80*120cm… optional according to the type of paper and the needs of the customer.

Color: White, Opaque white, whiteness of 92 or less.

Types of paper: glossy 2-sided paper (stencils), glossy 1-sided paper and sanded 2-sided paper.
The origin:
There are 2 main product lines: domestically produced paper and imported paper
Domestic paper, also known as domestic paper: is mainly produced from recycled paper, so the cost will be low. Besides, there are also products made from virgin pulp, so the quality is guaranteed to be exported to foreign countries.

Imported paper, also known as foreign paper: is mainly produced from virgin pulp, so it ensures strict quality requirements, but the price is a bit high.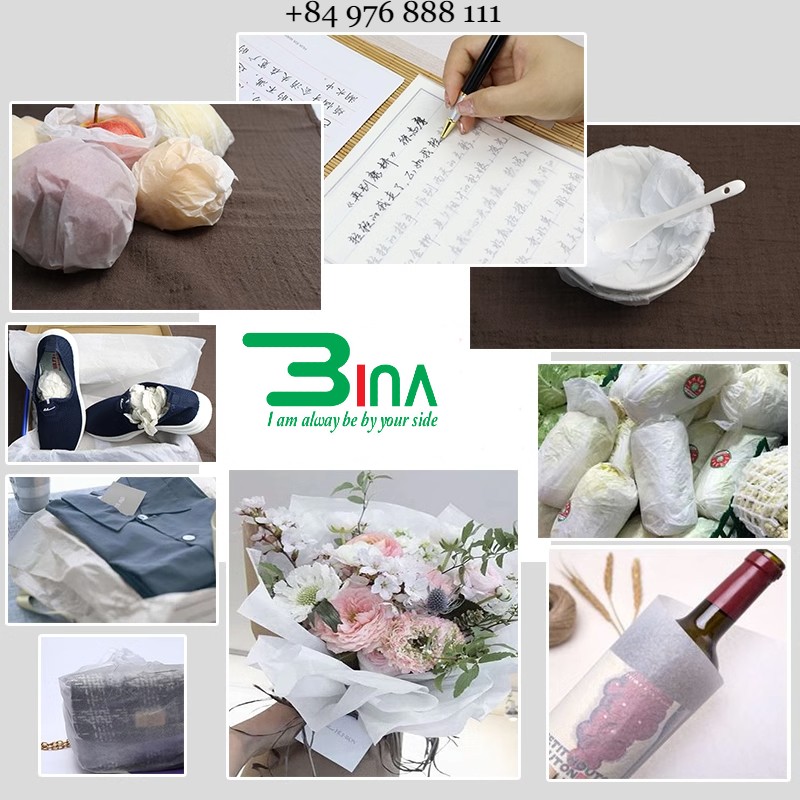 What Advantages?
Paper has a moisture-proof effect

Paper has a moisture-proof effect, absorbing moisture in the air for products that need to be stored dry

Light weight, low cost, easy to use

You can choose different sizes and thicknesses to suit your needs

Padded, lined, wrapped, impact-resistant, scratch-resistant and flattened

Eco-friendly, recyclable, non-toxic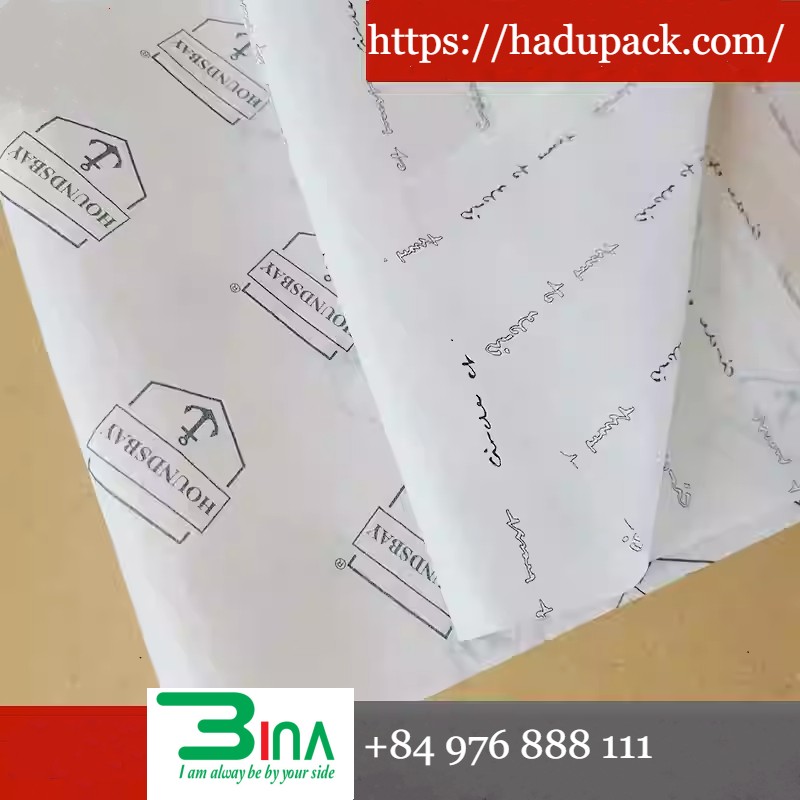 Uses of poluya paper
Moisture-proof paper, poly paper is commonly used in the industries: garment, leather shoes, food, pharmaceutical, handicrafts, packaging ….

In the garment industry: used to line fabrics or finished clothes, against moisture from the surrounding environment

In the leather shoe industry: Moisture-proof wind paper is both used to line the toe of the shoe to prevent it from flattening and to protect the surface of the shoe from being scratched.

In the food industry: polyya paper for lining, wrapping of confectionery and dry foods.

In wet weather, the transportation industry, especially maritime shipping: moisture-proof paper is also very important because moisture from rivers and seas is often encountered, long transportation time, it is easy to damage the goods inside.
Understanding the difficulties that you often face, Hadupack has been and will not stop trying to bring moisture-proof paper products, helping customers have more solutions to ensure and improve service quality. service and quality of goods. Minimize time, money, risk of poor quality or damaged goods.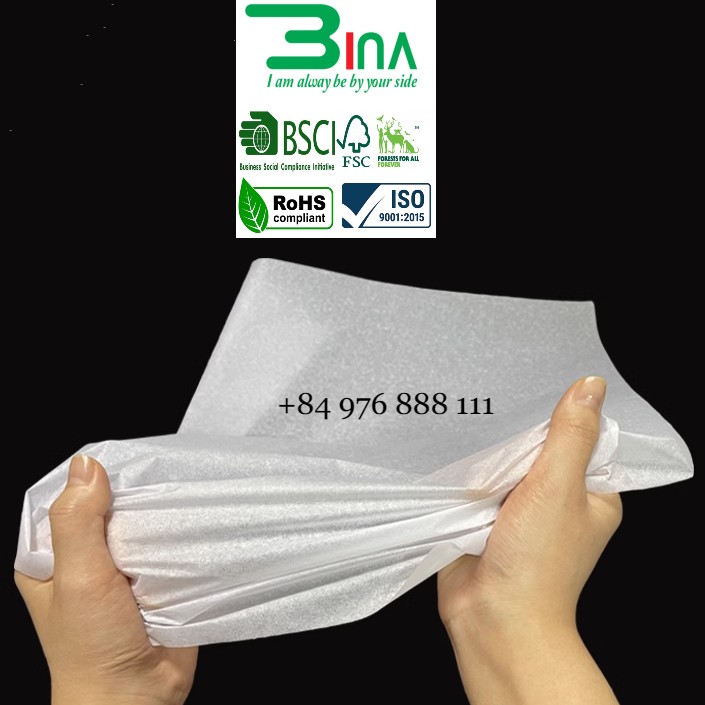 Where to buy polyya moisture-proof paper?
On the market you can buy paper po luya in many places. But our company directly produces, directly imports all quality moisture-proof lining paper. To deliver to your needs, even the most careful customer will be satisfied. Products of BiNa Vietnam International Co., Ltd. we bring success to you.
Hadupack is proud to be the leading supplier of packaging paper, garment accessories, leather shoes, we have affirmed our reputation and brand with all domestic and foreign partners. With outstanding product quality, competitive prices and professional working style, we believe that we will always bring satisfaction and peace of mind to our customers.