Description
Black steel strapping
The trend of choosing steel belts in the process of packing and transporting is gradually being prioritized by production facilities because of the efficiency and economy it brings. The support of such specialized tools is essential in improving product quality and safety during transportation. Let's learn more about this steel strap with Hadupack!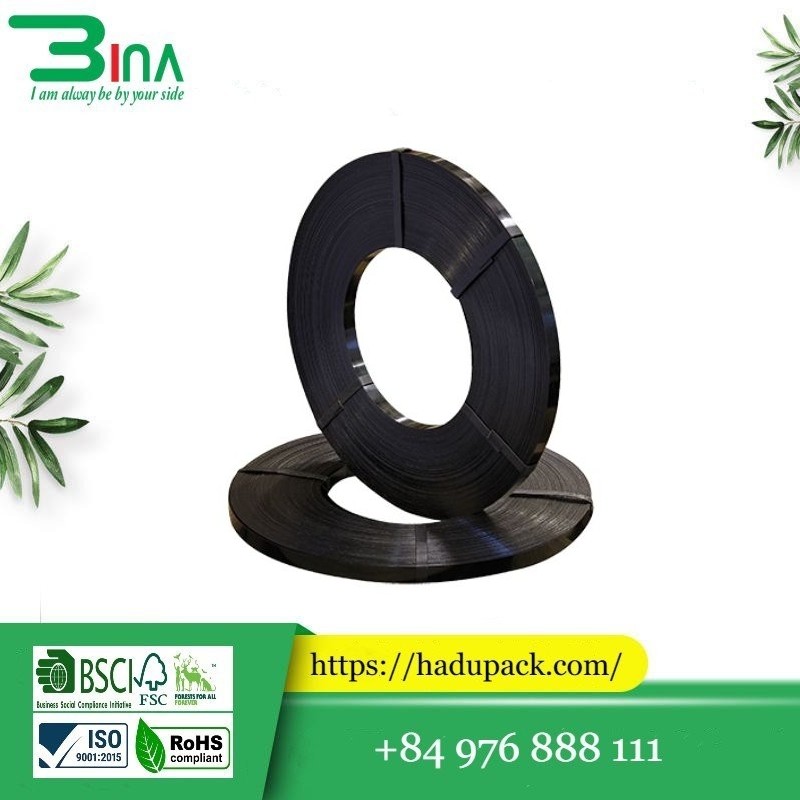 What is steel belt?
Steel belt is a type of wire made from stainless steel, undergoes the process of oiling and powder coating of high quality 2 layers of oil with high quality technology lines that meet JIS G3302 standards. The design with cold rolling helps the product to resist stretching, increasing the tensile strength and bearing very high forces. Currently, steel straps are widely used and popular in strapping packages, especially those with large loads, helping to ensure the safety of goods and consumers.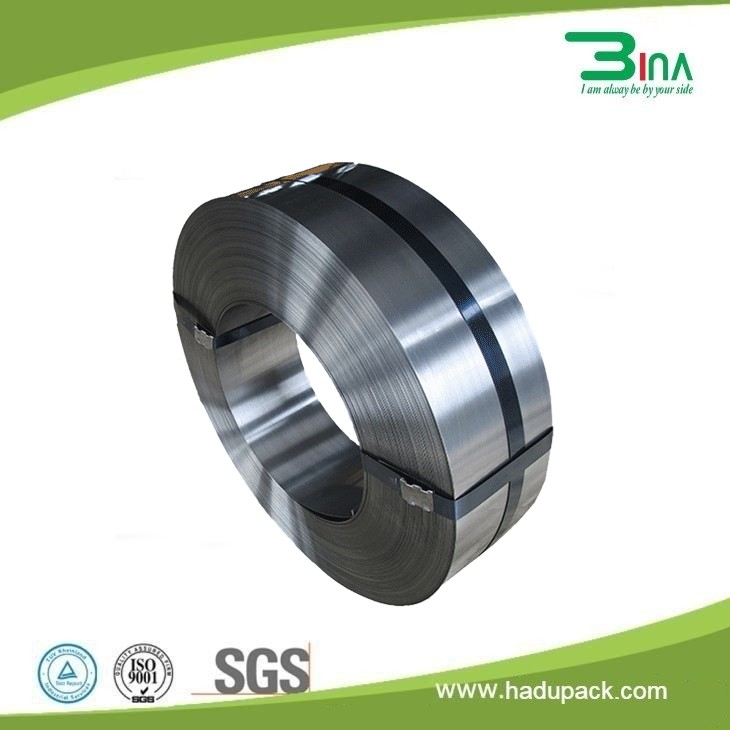 Specifications of steel belt:
Steel belts are applied in industries, especially heavy industry, so the product parameters must meet the highest quality standards and international standards to bring the best experience. for user. Here are the specifications you can find out of steel straps.
INGREDIENT

PARAMETER

STANDARD

Belt width

8mm:1600cm

16mm, 19mm, 25mm, 32mm

Belt length

0.4mm:2mm

Run on demand

Weight 1 roll

40kg:140kg

According to roll width

Color

Red, Blue, White, Yellow…

Gray white

Packing

Each roll is fastened with PET straps.




From 1-5 rolls are packed into 1 standard PP bag

Each roll is fastened with PET straps.




From 1-5 rolls are packed into 1 standard PP bag
Application of steel belt:
With special characteristics such as stainless steel, high load capacity, high heat resistance, non-expansion, etc., steel belts are often used for the following purposes:
 Make sure to fix the boxes with large tonnage such as the trunks of cars, trailers and pickup trucks, etc.

Secure metal shipping boxes and bales

Lock objects in place on the box, fix small items such as papers, newspapers, packages, tools, paper books, etc. for easy transportation and avoid loss.

Make sure that the glass packages, fragile objects are still in their original condition, limit movement, collision causing scratches or damage.

Steel belt is also applied in transporting iron and steel belts, wood bales, stone bales, brick belts, …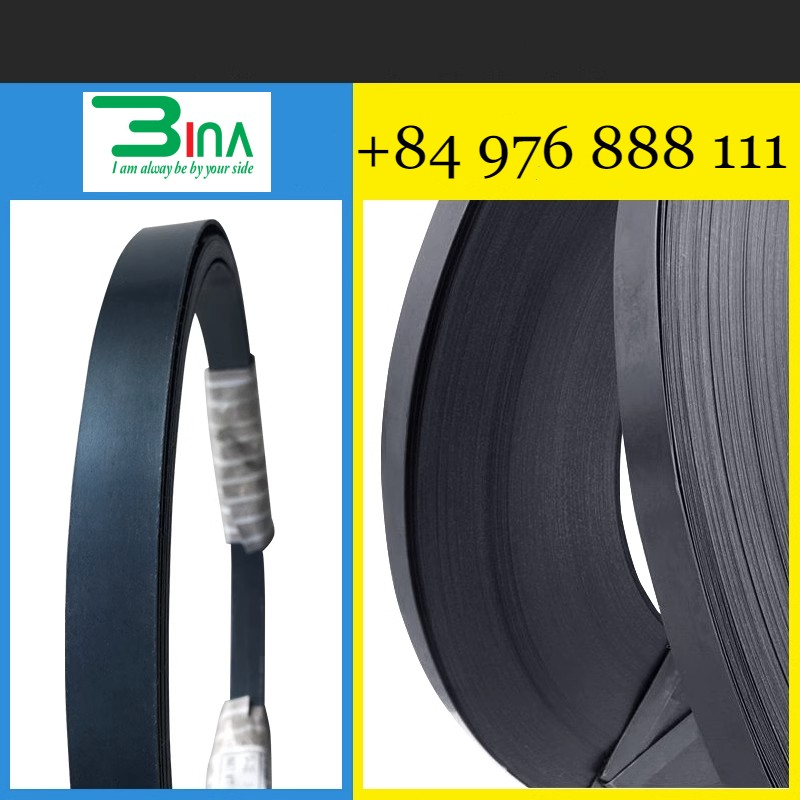 Compare steel belts and other types of belts:
The diversity of goods and the growing scale of production help the belt market to contribute more and more rich in designs and characteristics. Here are a few links between steel belts and other types of belts, making it easy for you to choose the right belt.
1. PET strap
PET plastic straps with special structure are strong, difficult to stretch, resistant to heat and moisture, extremely high bearing capacity, but the price is cheap compared to steel wire. However, to cut PET wire requires specialized tools, which will be inconvenient and time-consuming.
This PP belt has high mechanical strength, retains product tension for a long time, does not deform in harsh environments. The edges of the rope are soft, ensuring the safety of the user. Besides, 1 ton of PP plastic belt is equal to 6 tons of steel belt, in terms of economic efficiency, PP plastic belt is superior to steel belt but its ability to withstand large loads is much worse than steel belt.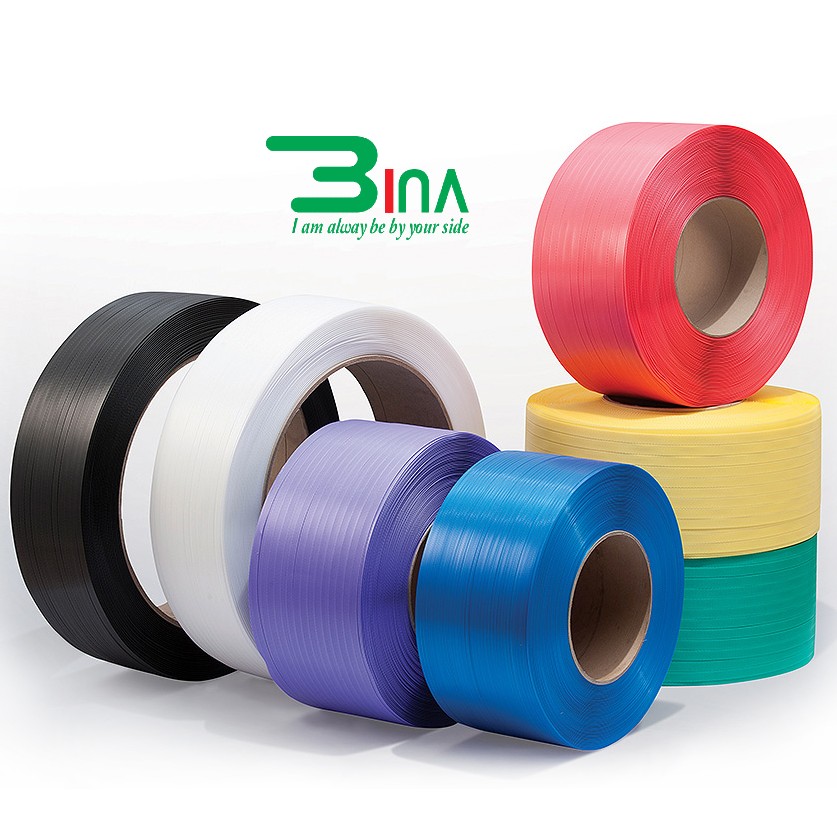 3.Several types of steel straps
Oil steel belt: this is a type of steel belt that is usually coated with an extra layer of oil outside, to support the smooth operation of strapping machines, often used for packages that do not require rust.

Powder coated steel straps: this type is usually green, black, brown, etc. has good resistance to corrosion and rust.

Galvanized steel belt: in addition to higher rust resistance than steel, galvanizing helps to increase the hardness of the belt.
Notes and additional information
Oil steel in addition to thickness 0.5, 0.6, 0.8mm, also has a higher thickness to ensure bearing capacity.

Korean oil steel has a weight of 25kg/1 band.

Oil steel line of hard, high-grade steel belts. Spots: black steel belt, belt surface coated with oil.

The price of oiled steel belts is higher than that of products such as galvanized steel belts depending on the steel material made.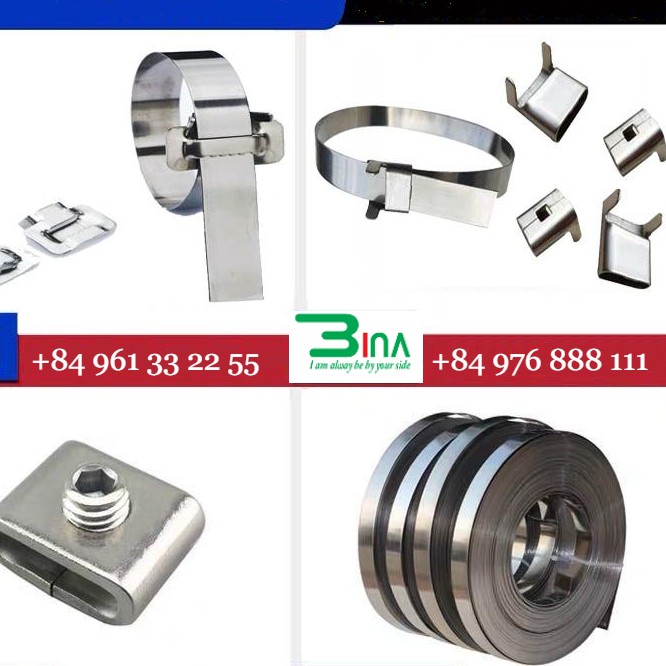 Supply steel strapping goods
Steel belts manufactured with standard technology, high technology are designed with cold winding to avoid product shrinkage, processed through oiling process and durable 2-layer electrostatic powder coating, with shell The outer cover is anti-rust for a long time in addition with good tension, very high strength level, is a specialized type used for strapping special cargo with heavy goods. Safe for goods and users.
China oil steel belt is showing strong signs of development. And it also proves that quality and price are always number one priority. The packing and belting industry in Vietnam in recent years has become too familiar with petroleum products.
How to buy quality belts:
The tension of the steel belt must be good, the bearing capacity is high to ensure the strongest cargo force. This standard helps the goods to be well fixed without shifting.

Steel straps must be elastic and supple to make it easier in the process of fastening goods, safe for goods and users. Steel wire strengths such as G350, G450, G55O should make a suitable choice.

The product must also resist rust for a long time to help ensure the quality of the goods.

Currently, because the 25mm specification is rarely used, this 25th grade oil steel is very difficult to find. And galvanized steel belts are the choice when oil 25 steel does not exist.

Limit tensile strength: 680 – 780 MPA.

Elongation : 3% -5%.

Thickness tolerance: +/- 0.03 mm.

Width tolerance : +/- 0.10 mm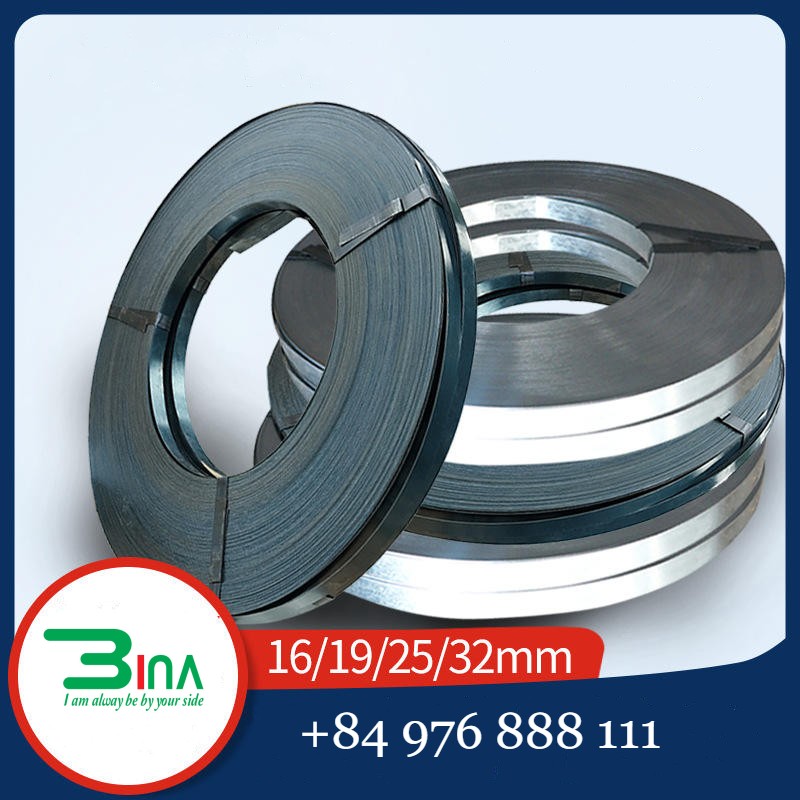 Where to buy quality steel belts
Currently, the packaging belt market is extremely exciting with the presence of many establishments with competitive prices to help customers have more choices. However, this also causes consumers a headache in finding a reputable, quality but still economical address. Understanding that mentality, BiNa Vietnam International Co., Ltd. is an enterprise you can buy with peace of mind.
In addition, for advice and support for information related to steel belt products as well as the price of each product type, please contact the address below to receive good customer service best.
BINA VIET NAM INTERNATIONAL LIMITED COMPANY
Room 403, 4th Floor, Ocean Park, No. 1 Dao Duy Anh, Phuong Mai Ward, Dong Da District, Hanoi City, Vietnam.
+84 976 888 111
www.hadupack.com
Salehadupack@gmail.com