Description
PP strap roll – Polypropylene plastic strapping
Currently, with the increasing demand for PP strapping used to tie and pack goods, manufacturers have launched many types of plastic straps with many materials and colors on the straps to meet the needs. user use. The article will also provide you with a place to supply good quality PP straps at the most favorable prices today on the market.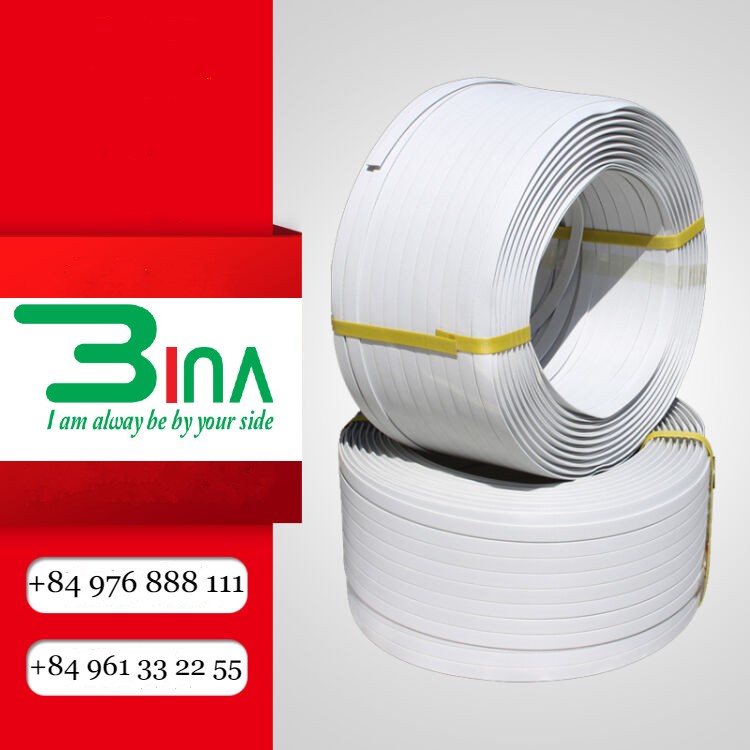 You are a business owner or manager in the production of goods, but your business is having difficulty in packing, so the goods are lost due to poor quality belts. With PP packing belt will help you solve these problems quickly.
See more: STEEL STRAPPING
What is PP packing belt?
PP plastic belt, also known as Polypropylene, is one of the types of poly that is manufactured into long fibers with sizes from 1F2 and 1F4, weight 10kg/roll.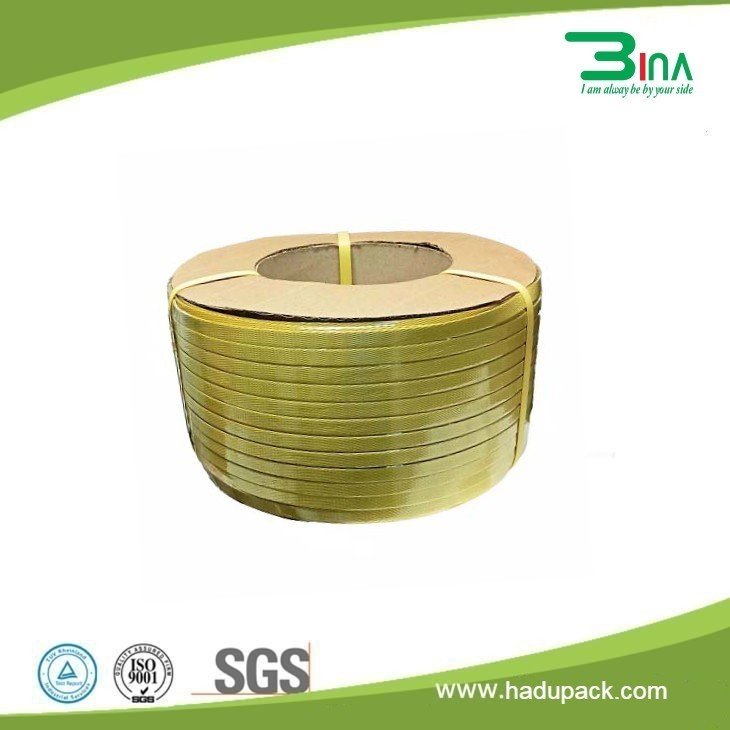 PP belt characteristics:
✓Material: Produced from Polypropylene plastic and colored materials made into filaments.

✓Size: 1F2, 1F4, long yarn suitable for use with automatic and semi-automatic strapping machines.

✓Length: various lengths of 900m, 1000m, 1200m, …




Thickness: 0.6mm, 0.9mm,…

✓Weight: 10kg

✓Color: includes many colors blue, red, yellow, white, ..

✓Properties: Withstand strong force, long use in the sun




or high temperature environment without fading.

✓Application: strapping cargo boxes, packing large and heavy goods such as tables and chairs, bricks and tiles, ceramic containers…

✓Belt specification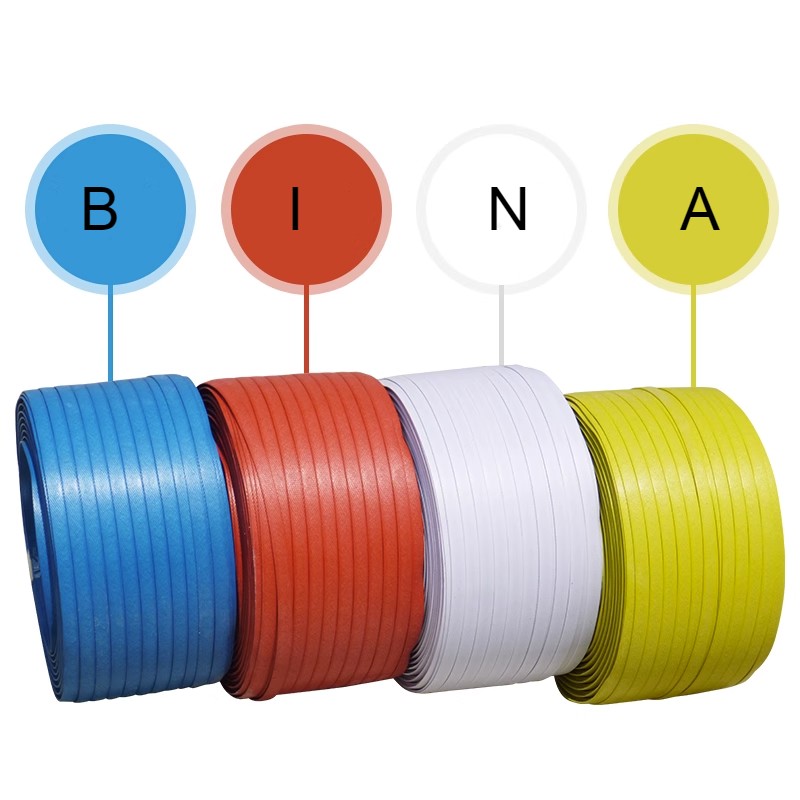 Detail information sheet of PP plastic belt:
| | | | | | |
| --- | --- | --- | --- | --- | --- |
| Width | Thickness | Length | Weight | Core weight | Plastic weight |
| 9mm | 0.6 mm | 4000 m | 10.8 kg (± 0.3) | 0.4 kg | 10.4 kg (± 0.3) |
| 12mm | 0.6 mm | 3000 m | 10.8 kg (± 0.3) | 0.4 kg | 10.4 kg (± 0.3) |
| 15mm | 0.6 mm | 2500 m | 10.8 kg (± 0.3) | 0.4 kg | 10.4 kg (± 0.3) |
| 19mm | 0.6 mm | 2000 m | 10.8 kg (± 0.3) | 0.4 kg | 10.4 kg (± 0.3) |
Basic characteristics of PP packing belt
✓The rope is subjected to tension, high temperature, good elasticity, can be tightened without affecting products and goods.

✓Low elasticity during belt tensioning, cargo closing.

✓PP rope is suitable for automatic and semi-automatic strapping machine use.

✓The rope can also be used in different environmental conditions, good waterproof, does not fade when exposed to outdoor temperatures.

✓The rope has good anti-dust and anti-fouling characteristics, so it is convenient for transportation and packaging.

✓The surface of the belt is shiny, the belt aspect is soft, there are no sharp edges like steel straps, very safe for hands to use.

✓Save cost for use: 1 ton of PP belt = 6 tons of steel belt.

✓In addition, pp plastic straps can also be printed with letters, logos, brand names of units and production companies to promote the company and brand to customers.

✓The belt always has beautiful colors as well as many other outstanding features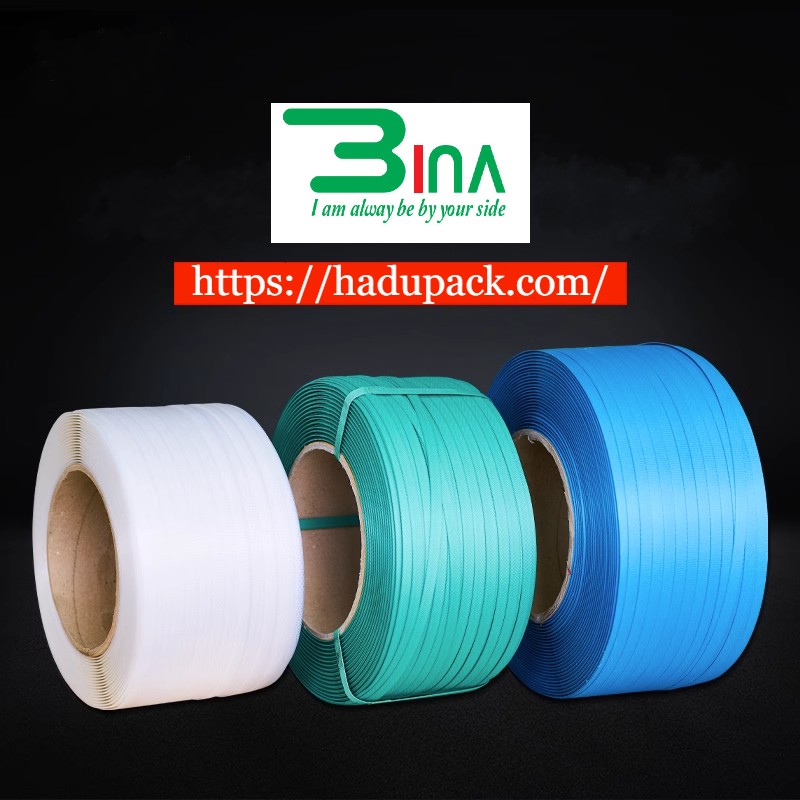 Benefits of using PP straps:
✓Help businesses overcome improper packaging, affecting the quality and image of the product in the eyes of customers.

✓Help businesses save costs. With the advantage of easy and fast packaging, it helps businesses cut down on packaging labor and save labor costs.

✓Belts contribute to increase productivity and packaging efficiency many times, shorten production time, save costs, improve packaging productivity.

✓Goods packed with PP straps are always guaranteed to be safe throughout the journey, whether short or long.

✓Protect goods from collisions and breakages in transit.

✓Goods that have been strapped are easy to load and unload, saving time.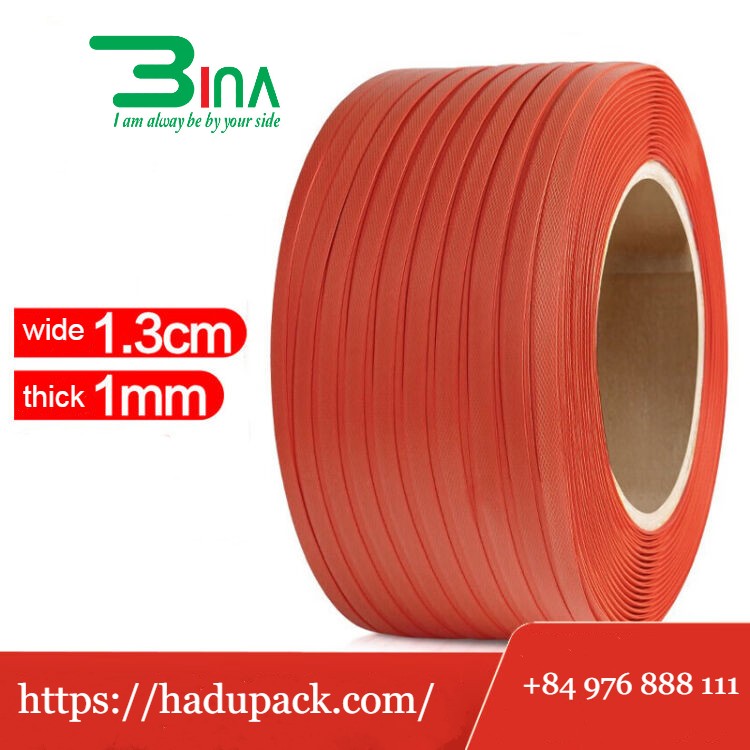 Application of PP straps in packing goods
Based on the characteristics and features of PP belts, it is widely used today:
✓Used in packing, fixing boxes, parcels, products, goods…

✓Widely used in manufacturing and exporting industries such as: textile industry, garment industry, production of ceramic tiles, ceramics, electrical and electronic equipment…

✓In addition, it is widely used in packaging, shipping, construction, heavy industries such as steel production.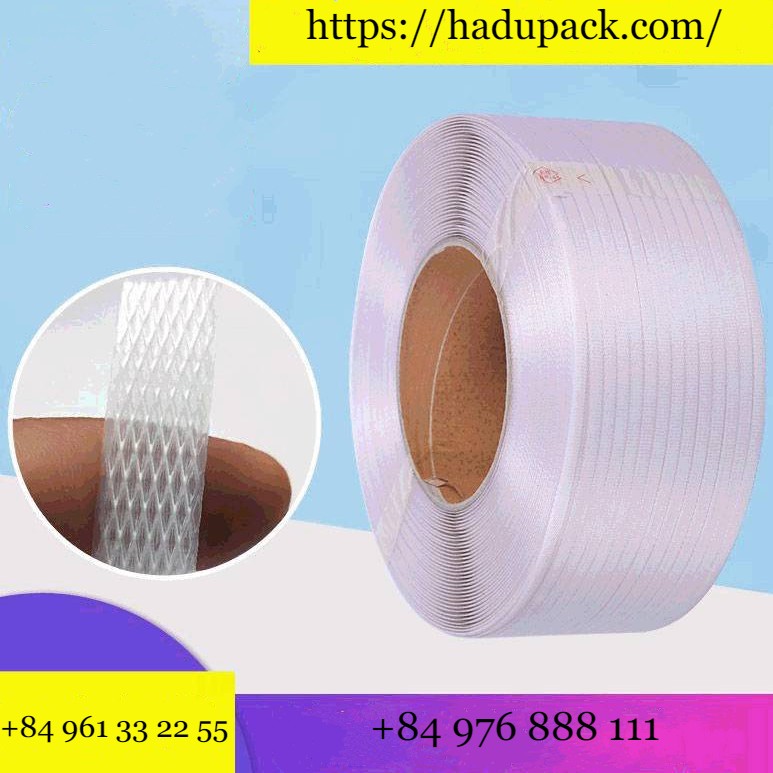 Where to buy cheap, quality PP plastic packing belt?
BiNa Vietnam International Co., Ltd is a supplier of PP packing belts with the best service packages for customers such as:
Delivery to customers.

Customers can order products in advance to ensure a stable source of materials for efficient strapping.

Quality is always our priority and strictly controlled.

Serve customers anywhere on demand.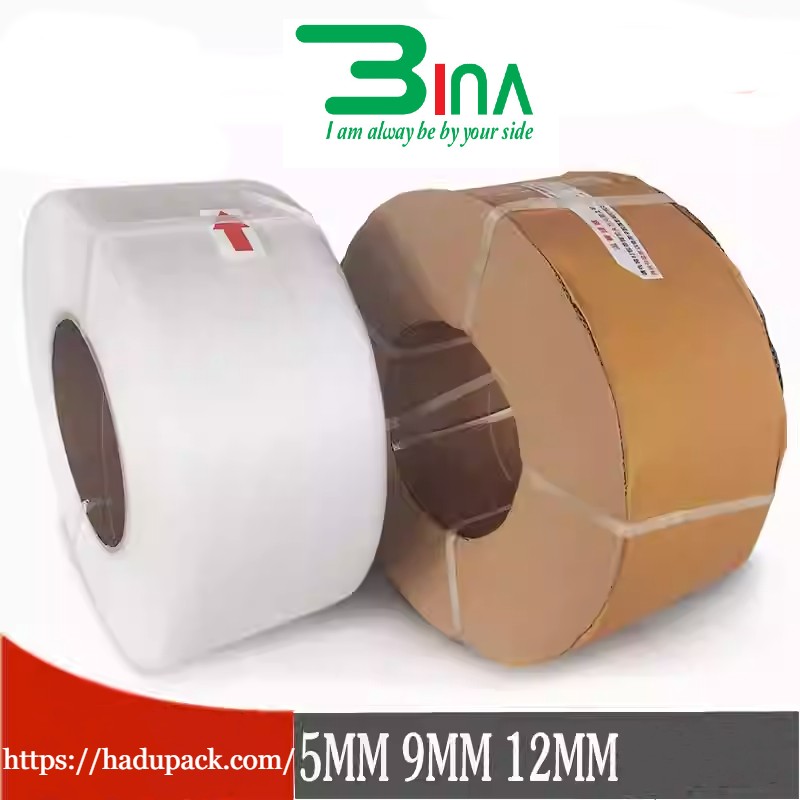 Hadupack's commitment to PP packing straps
Hadupack is committed to all of our PP straps for packaging:
Manufactured on the most modern and advanced production lines.

The PP packing belt is guaranteed to be filler-free in the belt core.

The rope is durable, with high tensile and tensile strength.

The belt has the characteristics of straight, uniform quality, convenient in use.

The rope can withstand the tightening force during the packing process without affecting the quality of the belt.

The rope when used for packaging will not cause mechanical damage to the surface of the box or the goods.

Suitable for use with both manual, automatic and semi-automatic belt locking pliers.

Wires always have beautiful colors, committed prices are always the most competitive in the market.
The production line of PP plastic belts at BiNa Vietnam International Co., Ltd is made according to a simple production process. First, the Polypropylene raw material is put into the machine to heat up to shape the product, for the chemical formula. learn to mix. After mixing, the mixture will thicken, the machine automatically pours into the mold and then wraps it into a roll. Finally create the finished product that rolls the belt that you use.